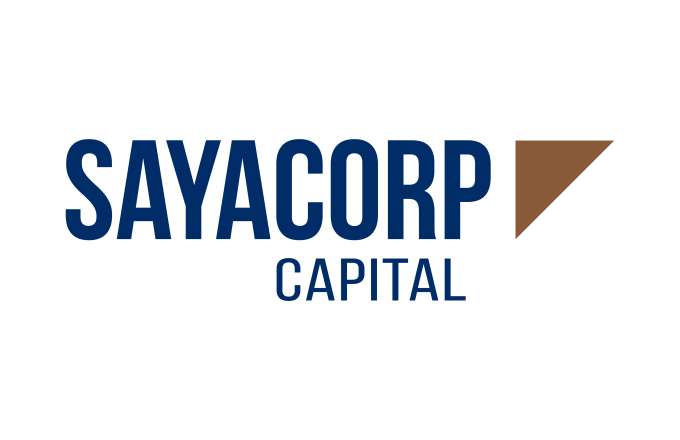 SAYACORP CAPITAL LTD, regulated by the Dubai Financial Services Authority (DFSA) ("SAYACORP CAPITAL") and located in the Dubai International Finance Centre (DIFC) announces the acquisition of the boutique financial advisory firm Axis Strategic Partners Ltd and the hiring of its founder, Mr Mohamed Idriss ("Mr Idriss), as their new CEO.
Mr Idriss is a seasoned investment banking leader, founder & Managing Director of Axis Strategic Partners Ltd, a financial advisory firm in Dubai International Financial Centre (DIFC) and regulated by the DFSA since 2014. He brings 24 years of experience in Investment Banking in the Middle East and Africa region with decades spent working in leading global financial institutions.
Previously, Mr Idriss was the Managing Director and Head of Global Markets for Middle East and Africa at Nomura International Plc, based in Dubai. In this capacity Mr Idriss developed Nomura's capital markets franchise in the region and was instrumental in transforming it into one of the top Investment Banking players in the region. Prior to Nomura, Mr Idriss spent 12 years, in London, with Lehman Brothers, Barclays Capital and Credit Lyonnais, with similar success in building top tier franchises. He brings a wealth of technical expertise in transaction origination, strategic advisory and financial structuring as well as compliance/reputational risk management, resulting in his involvement in USD 30+ billion worth of landmark transactions. As such, Mr Idriss has a unique set of skills and experience that makes him the most suitable choice to lead SAYACORP CAPITAL, particularly in the current context of a challenging global economic landscape. He is also a champion of governance excellence, including a strong commitment to regulatory and governance frameworks.
"Mohammed Idriss's" leadership is representative of the Sayacorp vision. He exemplifies the vision of our ambitious growth plans and is the right leader for SAYACORP CAPITAL" said Mr Mohamed Ghanem, CEO of SAYACORP B.S.C. (c), the parent company of SAYACORP CAPITAL. Mr Mohamed Ghanem said further that "Mr Idriss brings his vast international investment banking and advisory experience to our company, and we are confident that under leadership, SAYACORP CAPITAL will enhance its status and footprint as a leading regional investment banking player."
"I am thrilled to be joining SAYACORP CAPITAL as part of the Axis Strategic Partners acquisition" said the newly appointed CEO, Mohamed Idriss. "I want to build on the success of my predecessors by expanding our global reach and forging new pathways for investment." I believe SAYACORP CAPITAL has an impressive shareholding structure and a growing set of talents that uniquely positions it to capitalize on an ever-changing investment marketplace."
SAYACORP CAPITAL is a corporate finance advisory boutique based in the DIFC since 2017. The firm offers general advisory to institutional and corporate clients across the GCC and beyond, combining transactional and industry expertise with a solid network of relationships to support its clients and help them meet their objectives. The firm is actively planning to expand its activities in the very near future subject to regulatory approvals.
SAYACORP CAPITAL is a wholly owned subsidiary of SAYACORP B.S.C. (c). SAYACORP's shareholders are mainly Sovereign Wealth Funds and leading institutions and family offices from the Middle East and North Africa (MENA) region, and its portfolio includes investments in food manufacturing, healthcare sector, energy, real-estate and venture capital.